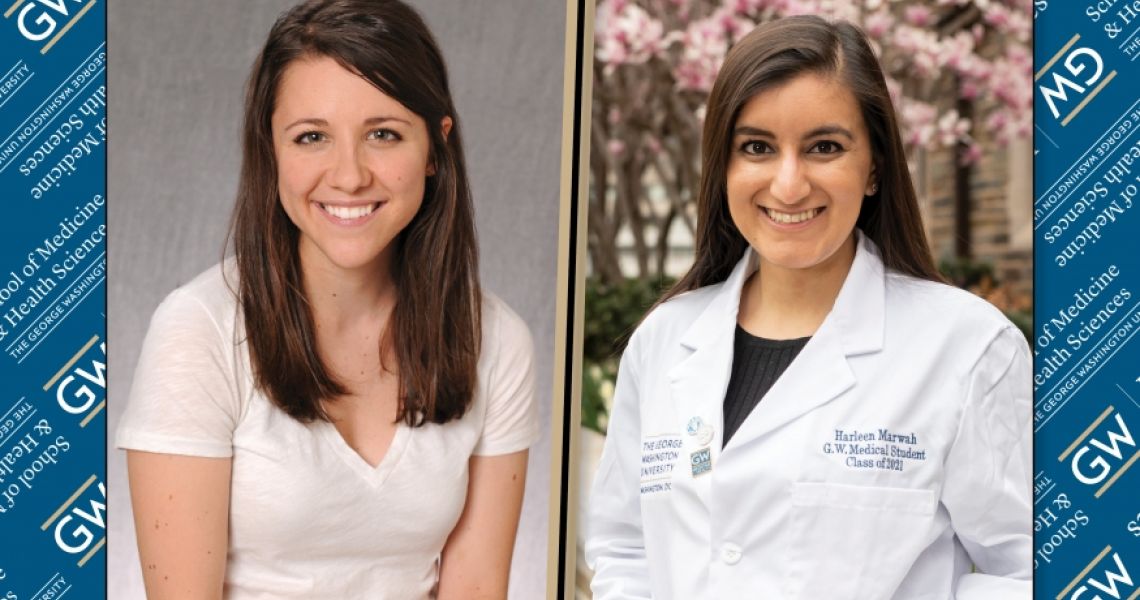 The 2020-21 academic year was a milestone for one of the Office of International Medicine Programs (IMP) longest-standing programs; the Global Health Scholarly Concentration (GHSC), at the George Washington University School of Medicine and Health Sciences (SMHS). This program is designed to increase medical students' awareness about international health systems, global diseases, and assessment techniques for the specific health needs of countries at various stages of development. As part of the global health track, students participate in international clinical and non-clinical experiences that prepare them to work within global communities.
The first cohort of the GHSC, hosted in 2005, consisted of 25 first-year medical students motivated to pursue global health activities beyond what was offered in the standard medical school curriculum. Since then, student interest in global health has remained strong. At the start of this past academic year, marking the program's 15th year at SMHS, the GHSC accepted 21 first-year medical students.
Thirteen students from the Class of 2021 also became GHSC alumni upon their graduation from medical school this May. During their time in medical school, in total this graduating cohort produced 16 peer-reviewed publications, many of which had an international focus. Additional accomplishments included the completion of year-long research and community outreach projects on public housing in southeast Washington, D.C., presentations at international conferences, and remote support to international non-governmental organizations. Students in the Class of 2021 cohort also matched into competitive residency programs across the country in specialties including OB/GYN, general surgery, internal medicine, pediatrics, primary medicine, and emergency medicine.
Each year, IMP selects graduating students from the GHSC who are honored for their significant dedication, achievements, and contributions to the principles of global health and the improvement of quality of life for those in need around the world. GW SMHS MD program graduates Harleen Marwah and Christina Pugliese were both recipients of this year's Global Health Award from the Class of 2021.
Christina Pugliese, MD '21, was selected as a result of her work in Gabon researching point-of-care ultrasound diagnostics for malaria patients in Gabon and Sierra Leone with the SMHS Department of Microbiology, Immunology, and Tropical Medicine.
Harleen Marwah, MD '21, traveled to India through Child Family Health International (CFHI) for a maternal and child health program as part of the GHSC, where she observed OB/GYN and pediatric patients in local hospitals and supported research for a pediatric oncologist and pediatric cardiologist. During medical school, Marwah also founded the network Medical Students for a Sustainable Future (MS4SF), inspired by her interest in climate change and health equity. The aspects that Marwah enjoyed most about the GHSC were the opportunity to connect with other medical students interested in global health and gain a deeper understanding of the influences of global health on medicine. "The COVID-19 pandemic has reinforced the importance of global health and the importance of remembering that global is local and that things happening around the world can influence us right here." In July, Marwah will begin a pediatric residency program at The Children's Hospital of Philadelphia and plans to continue to stay involved with advocating for global health issues in the future.
IMP would like to congratulate both Pugliese and Marwah on receiving this year's Global Health Award, as well as the achievements of all of the GHSC graduates from the Class of 2021.