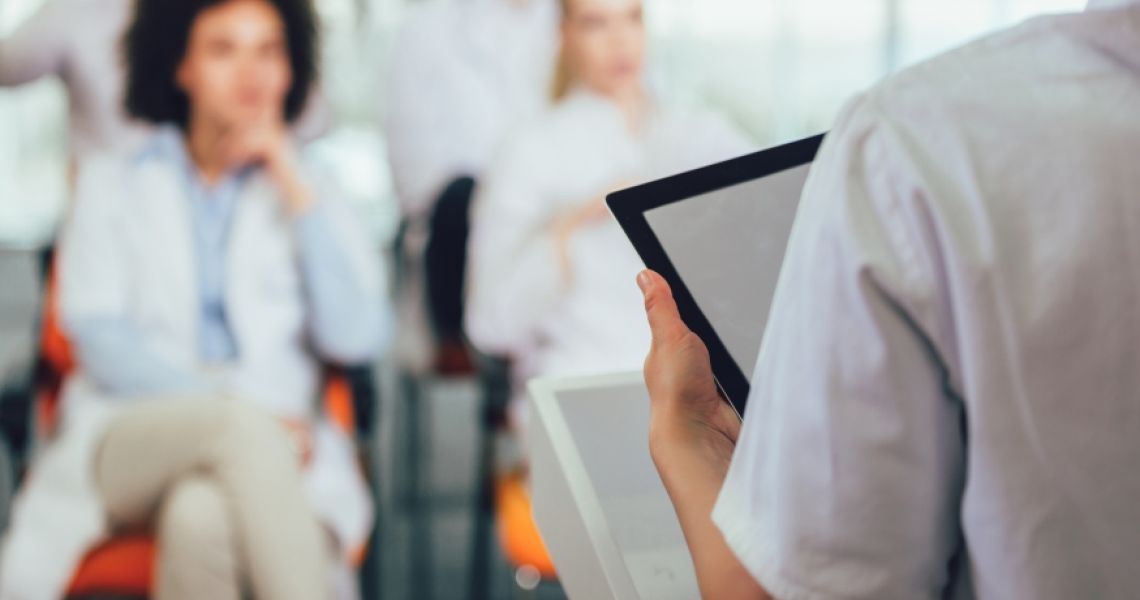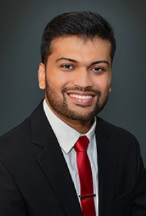 Many international medical graduates (IMGs) are keen on seeking U.S. experience with the goal of strengthening their qualifications and candidacy for U.S. graduate medical education. A program that has been uniquely designed to support this objective is the Medical Research Fellowship Program (MRFP), which is offered through the Office of International Medicine Programs (IMP) at the George Washington University (GW) School of Medicine and Health Sciences (SMHS). The MRFP provides IMGs with the opportunity to enhance their research and clinical skills and gain experience in the U.S. medical system before applying for residency.
Under the guidance of a GW physician who serves as their faculty mentor, research fellows contribute to ongoing research projects with the goal of obtaining publications and letters to the editor. They are also integrated into the clinical department through weekly clinical observation. In addition, research fellows participate in professional development workshops and seminars which guide them through the process of applying to U.S. residency programs.
Since introducing this program in 2012, IMP has hosted research fellows from a number of countries including Bangladesh, Dominican Republic, Egypt, India, Ivory Coast, Jamaica, Saudi Arabia, and United Arab Emirates. Furthermore, research fellows have been paired with physicians in several specialties over the years including cardiology, emergency medicine, endocrinology, internal medicine, neurology, pathology, pediatrics, psychiatry, and radiology.
The MRFP was recently updated to allow research fellows to participate for a three-month and six-month period, in addition to the year-long duration which has been offered in the past.
Jigar Patel, MBBS, is a recent alum from India who completed the year-long program in September 2021. Patel began his search to obtain U.S. medical experience during the COVID-19 pandemic and during that time was struggling to find suitable options – until he came across MRFP.
Patel was initially apprehensive about joining the program with almost no research experience. "A lot of people that I worked with in this program had some kind of research background, but my position was a little different because I didn't have research experience." Fast forward to today and Patel has now published more than 19 articles and correspondences in various journals, including the New England Journal of Medicine, the American Journal of Emergency Medicine, and THE LANCET.
Patel worked with Juan Reyes, MD, assistant professor of medicine, as his faculty mentor, and was able to build strong connections within the clinical department throughout his time during the program. "It was really a unique opportunity to work alongside residents and interns."
From enhancing his research skills to strengthening his public speaking at weekly critical appraisal sessions led by the MRFP Program Director, Ali Pourmand, MD, MPH, professor of emergency medicine, Patel believes the MRFP did much more than just expose him to the U.S. medical system. "MRFP has granted me tremendous research skills and motivation to continue to pursue scholarly activities in the future, which is very important to note, because even if I was able to match into residency programs without this experience, my motivation to pursue scholarly activities would not be there."
In the coming years, IMP anticipates that this program will continue to attract increasing numbers of IMGs, such as Patel, who are interested in seeking U.S. medical experience. A contributing factor in this interest is the recent transition of the U.S. Medical Licensing Examination Step 1 scores to Pass/Fail, which will impact IMGs applying to U.S. residency programs.
IMGs who are interested in applying for the MRFP can learn more about the program on our website. IMP is currently accepting applications on a rolling basis.