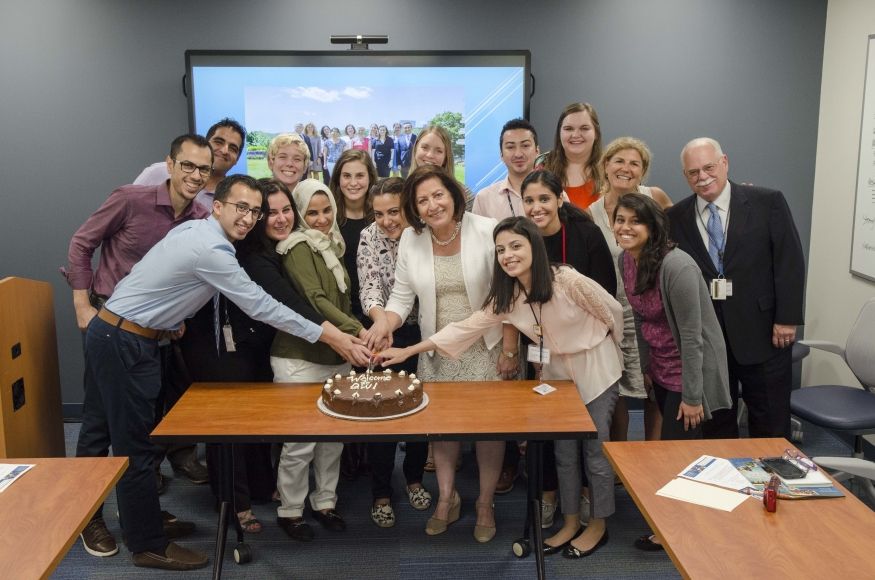 Introduction
The International Sponsored Residency Program at the GW School of Medicine and Health Sciences (SMHS) is a graduate training program for international medical graduates. Resident will be the term used for all international physicians who meet all eligibility requirements for residency training as outlined in the Accreditation Council for Graduate Medical Education's (ACGME) "Graduate Medical Education Directory." This includes, but is not limited to, certification by the Educational Commission for Foreign Medical Graduates (ECFMG). Physicians who are eligible for graduate medical training in the United States will be considered residents and will be allowed to have patient contact.
Goals
The goal of this program is to provide a strong clinical experience as well as a basic overview of the American medical system as it is carried out at SMHS. Residents can expect to participate, with their American colleagues, in the work of a medical school that enjoys an outstanding international reputation for interdisciplinary coordination of education, research, diagnosis and treatment.
Please submit all required documents in one PDF document to impinfo@gwu.edu. Use the program name to which you are applying as the heading in the subject of the email. Applications cannot be processed until all required documents are submitted.
Explore a full program description and admissions requirements.