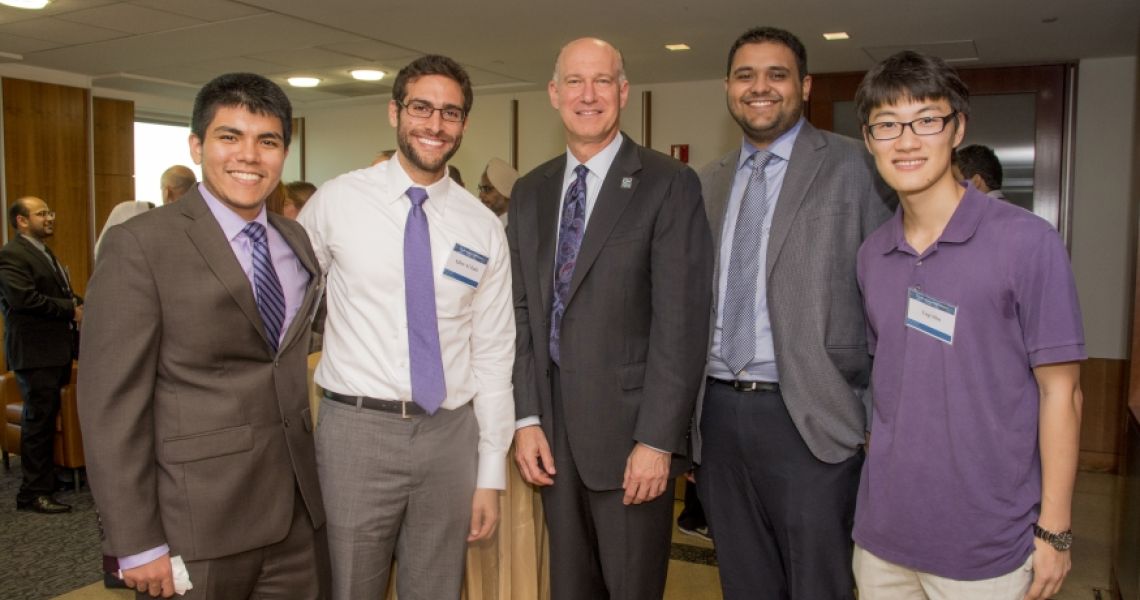 Introduction
The MD Program for International Students was developed by the Office of International Medicine Programs (IMP) at the George Washington University (GW) School of Medicine and Health Sciences (SMHS) in response to the great international demand for a U.S. medical education. This four-year program is designed to facilitate international students who wish to practice medicine in their home countries, and to further the GW SMHS mission to improve the health and well-being of our local, national, and global communities.
Goals 
The goals of this four-year program are to provide international students with a superb medical education and to prepare them to return to their home country to practice medicine, while advancing the GW SMHS mission.
Application Process
To apply for the MD Program for International Students, please submit all required documents in one PDF document to impinfo@gwu.edu. Please use the program name to which you are applying as the heading in the subject of the email. Applications cannot be processed until all required documents are submitted.
Explore a full program description and admissions requirements.